The Soul Starter
Bringing our wood-fired pizza to a permanent location in Downtown Roseburg.
Description

FAQ

Backers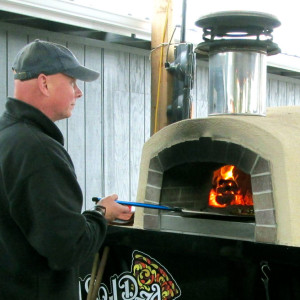 How We Started
Old Soul Pizza started as a local wood fired oven pizza cart in 2013. We've been offering our pizzas at public and private events around Douglas County and our loyal followers managed to track us down to get their fix. Our team has been a regular vendor at the Music on the Halfshell for the past two years and we thoroughly enjoyed our Umpqua Valley Farmer's Market experience. We also were set up at Backside Brewery as they grew their business. From the start, we've represented our families interest in providing a local, unique pizza. We love to cook, experiment with fresh, local ingredients and hope to bring a little soul to everyone.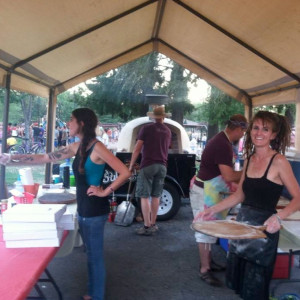 Besides hearing "What kind of wood do you use?" –  we were constantly asked — "When are you going to have a permanent location?" — so we are answering the call.
During the past year and a half we looked into opening a local Brewpub – with a wood-fired oven menu and the beer of Chad Northcraft. We even went so far as to hiring a brewery and restaurant consultant and taking a couple extensive research tours through the breweries in Portland (we'd be happy to tell you what we remember of that trip). We looked at nearly a half dozen locations, ranging from 2,500 to 13,000 square feet. We considered remodeling old buildings – including the historic Willis House – and even pursued new construction on a lot close to downtown.
But finally we found a small space that just felt right.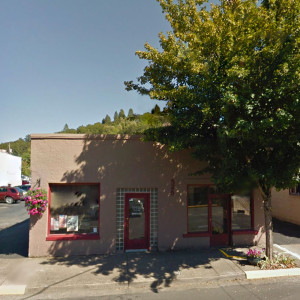 It's All Coming Together
Our new space will have a custom built bar by Charlie Schnell and incorporate artwork from Jim Lockwood and Haywire Art. We are having the wood-fired oven designed and installed by Joe's Brick Ovens (he built the oven on our trailer). We have room for a substantial outdoor space and will have as much live music as we can squeeze in. On tap will be at least 15 different beers/ciders as well a good selection of local wines. We will offer a quick, affordable lunch option and we'll source as much of our ingredients as locally as possible.
It's going to be cozy but we're really looking forward to having a space that we can experiment and keep improving the products that we serve.
See Our Progress Updates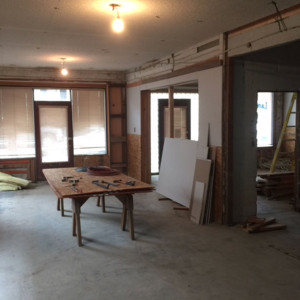 We Need Your Help
As we are working through the remodel of our new space we have created a wish list of things we would like to incorporate. From local art, to our custom built oven and bar. Our vision to provide an inviting, comfortable place that people want to gather. And we also want to thank everyone who has supported and encouraged us to pursue this dream. This community has a tremendous gift for sharing and we want to help continue that through our Old Soul efforts in the Heart of Roseburg.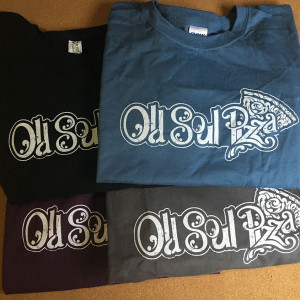 Ready to Pledge?
Select a sponsor level in the sidebar and you'll be redirected to a PayPal window for payment. There are options to use a debit/credit card at the bottom of the page if you don't have a PayPal account.
Don't forget to like us on Facebook if you haven't yet. Thank you!
Peace and soul and pizza and pints.
When are you scheduled to open?

March 2016
Where will Old Soul Pizza be located?

525 SE Main Street
Roseburg, Oregon 97470
What else will you be serving?

12" & 16" wood-fired pizzas
Pizza slices
Craft beer
Bottle sodas
Fresh baked bread
Wood-fired appetizers
Salads
What will become of the Old Soul Pizza trailer?
We are still offering mobile wood-fired pizza for your private, public or corporate events. Call us for details and daily minimums.